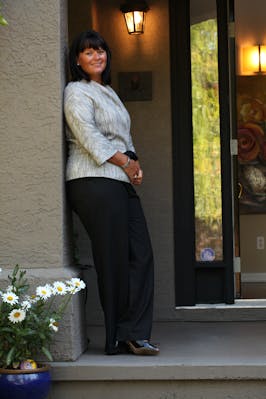 When we came to Victoria a few years ago we had no clear idea of what we whether we wanted a house or condo or where we wanted to buy. Nicole put together a comprehensive list of the options and after a day of visiting the many places we had narrowed down our choices to just a few locations. Nicole's help did not stop at the date of possession. She helped us execute a home renovation by suggesting products and services through what turned out to be very reliable services and contractors. As a result, in the end, we ended up with a home not just a house. Nicole has a high level of integrity, knowledge of the Victoria and area property markets and commitment to getting what the customer wants have really impressed us. Overall we are very happy with the experience.
– Ken
---
Integrity! This is the first thought that comes to mind with my experience while working with Nicole Pelan.
I have bought and sold two properties with Nicole and she always demonstrated a very enthusiastic and strong commitment to work for me while explaining the best approaches that will work in my favor. I appreciate how she listens well and has a compassionate understanding of the challenges we all face with such a huge life change. I am amazed that Nicole will always follow through with everything even after the purchase or sale to ensure I am happy.
Yes, I would recommend Nicole to anyone looking to buy or sell. You will be impressed by the energy she will give you while her very cheerful and positive personality is sure to make your experience the best possible.
– Judy
---
I met Nicole at a open house at a condo which I ultimately decided not to pursue. When we met, she offered to put in system that captured my search criteria and sent me information on the newest listings. I found one with the criteria I was looking for. I immediately contacted Nicole and she was able to get me an appointment for the next morning. I arrived at the condo with three friends. (it was vacant) She was nonplus about the whole thing! In fact, I think her comment was, "the more the merrier". What a lovely start to the relationship! I decided to put in an offer and we went to her office; she immediately put me at ease with just the right amount of banter and business conversation. Throughout the transaction Nicole kept me in the loop at all times and smoothed the way for me. Her dry sense of humour kept me going at the tough spots in the negotiations. She added a couple of clever things, which I am sure to this day, had the vendor accept my offer. I am so grateful to her as I love my condo.
She met me at the condo on closing with the keys, a big beautiful smile and a beautiful house warming gift. Nicole is a gifted agent and a honest good person. I would recommend her to my friends at any time.
– Ann
---
Nicole Pelan has been my real estate agent since 2012. I have bought and sold with Nicole and find her services and analysis unsurpassable. She is professional, smart, client-centred and always goes the extra mile! I readily and often recommend Nicole to family, friends, and colleagues. Nicole is fantastic!
– Jo-Ann